Bulletin Board
Visitors to this website are encouraged to submit any photographs, inquiries, documents, or records relating to Leathem family history as .jpg attachments emailed to the Site Editor.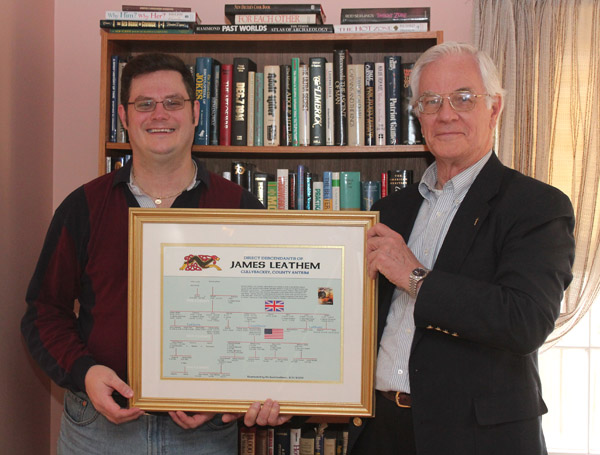 Steven and Michael Leathem holding a seven generation family tree of their Leathem relatives who emigrated from County Antrim in 1883. Submitted by Mike Leathem - December 25, 2010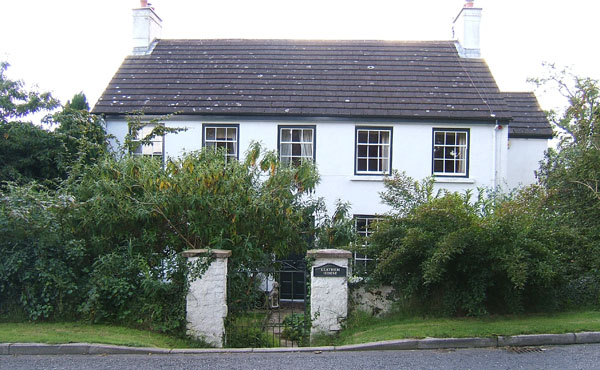 Photograph of Leathem Cottage, built in 1786 by Robert Leathem, the oldest continuously occupied home in Belfast, Northern Ireland. Submitted by Noel Lavery - December 16, 2011.